World Environment Day
Only One Earth: the reason why we need sustainable development
Established in 1972, this year World Environment Day takes up the slogan coined precisely 50 years ago: only one Earth. An undeniable truth that inspires Burgo Group's agenda and development strategies.
World Environment Day is celebrated every year on June 5 to support the commitment to environmental protection and the sustainable use of natural resources. The 2022 edition, in partnership with the United Nations Environment Program (UNEP), places at the centre of its views and actions the opportunities of shifting to more sustainable lifestyles, in harmony with nature.
The chosen theme, "Only one Earth", stresses the need to live sustainably and the urgency of a more decisive change of direction in industrial processes and consumption styles. After all, the numbers show how ecosystems cannot withstand the pressure exerted by humanity's current standards of behaviour.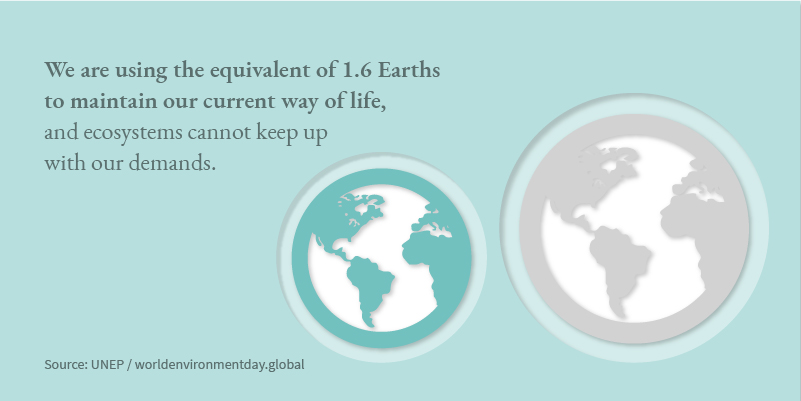 The adoption of circular economy models, with the reintroduction of recycled materials into the manufacturing cycle and with the production of by-products, starting from potential scraps or waste, offers us the prospect of sustainable development. This is the model adopted by Burgo Group, which is committed to offering products and solutions for communication and packaging that allow creating value using fewer resources. Two examples above all:
Reborn, the new Burgo recycled coated paper, which is obtained exclusively from post-consumer recycled fibres and is not subject to bleaching with optical bleaches: thanks to these characteristics, Reborn has achieved the Blue Angel certification;
Burgo Containerboard, which offers its customers a portfolio of papers obtained from secondary fibres (waste paper from the separate collection), completely recyclable and perfect for high-performance packaging solutions, thus enabling to reduce the consumption of resources, the production of waste, and CO2 emissions.