GO 2030
Sustainability Governance
The commitment to the goals of social responsibility and environmental sustainability is fostered and shared across all of the Group's organisational levels.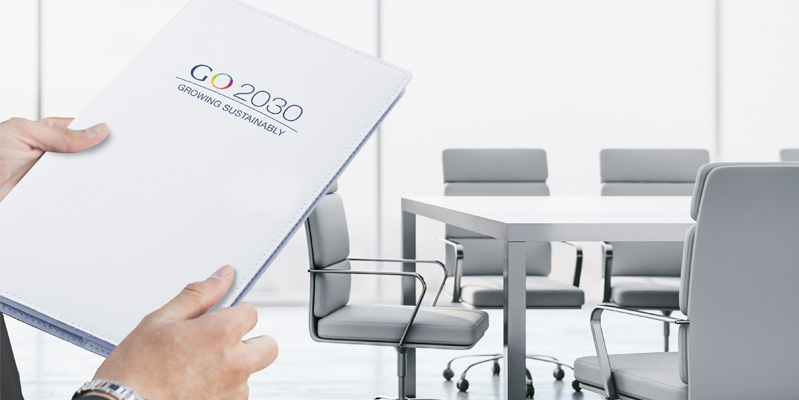 For a company to achieve significant goals in terms of sustainability, the involvement of every level of the organisation and the sharing of a corporate culture that is permeated with the values of social responsibility and corporate integrity are essential.
Burgo Group incorporates the parameters of sustainability into all business and investment choices: attention to the environment and people is therefore not a factor to be evaluated in retrospect, but a priority and a critical benchmark.
The methodical integration of ESG values into corporate dynamics is pursued through:
business ethics and integrity training for all employees;
relevance of the ESG strategy assigned at the executive level;
creation of a centralised ESG unit to coordinate and monitor initiatives;
participation of all corporate roles in ESG initiatives;
definition of practices to manage the ESG activities;
development of an internal reporting system;
communication aimed at raising employee awareness, promoting the initiatives, and facilitating their understanding.