Digital Printing
Burgo Group at the Hunkeler Innovationdays 2023
Burgo Group joins the Hunkeler Innovation days in Lucerne with the new EVO range, a wide choice of papers for high-speed inkjet printing.
Article updated on March 2023
From the 27th of February to the 2nd of March 2023, the international appointment with innovations in digital printing returns to the Lucerne exhibition centre: the Hunkeler Innovationdays.
Burgo Group takes the opportunity of the fair to present the renewed EVO range: a wide selection of papers dedicated for digital inkjet printing, with different finishes and in a grammage range from 65 to 200 gsm.
Inkjet papers
Range of digital papers, a set of high-performance, next-generation solutions carefully tested to meet the most diverse needs.
Find out more
Developed in partnership with the Group's international collaborations, Burgo Group digital printing papers are all thoroughly tested and approved by manufacturers of high-speed inkjet machines.
In a landscape where the printers of commercial, editorial, transactional, and direct-mail products face the reduction of print runs and ever more stringent delivery times, inkjet printing is showing its strengths by improving efficiency and boosting profitability and sustainability. However, printing speed and optimization of initiating times must not come at the expense of quality: here the choice of paper proves crucial, becoming the factor that can enhance productivity and colour rendering.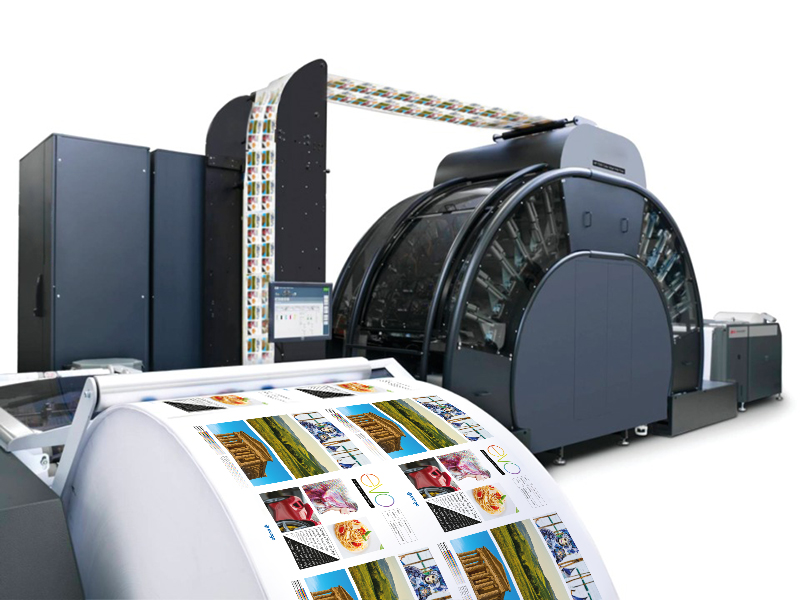 Burgo Group has focused with resolution on the development of EVO, a range of papers for inkjet printing capable of ensuring efficiency and high quality.
The EVO range includes papers with specific treatments to guarantee
perfect runnability
excellent surface finish
significant ink saving
excellent printing results
The range was conceived right from its launch with a marked propensity for evolution and development of new products to satisfy all needs and to always guarantee maximum compatibility with printing technologies.
The range includes
The range also includes three products specifically developed for HP PageWide WebPress printers and certified with HP ColorPRO technology:
EVO Coated, the new fully coated paper presented at the Innovationdays 2023
EVO Coated: the new fully coated paper developed in partnership with HP
EVO Coated, presented at the Hunkeler Innovationdays 2023, enhances Burgo's digital offer by introducing a new generation of papers for high-speed and high-level inkjet printing.
Find out more
Within the range, Burgo Group has also introduced the new EVO Next, the collection that brings together a selection of multi-purpose papers successfully tested on many latest-generation web inkjet printers, equipped with primers, bonding agents, optimizers, or special inks.
This set includes
All EVO Next papers are particularly appreciated in the publishing sector due to their performance and wide range of grammage.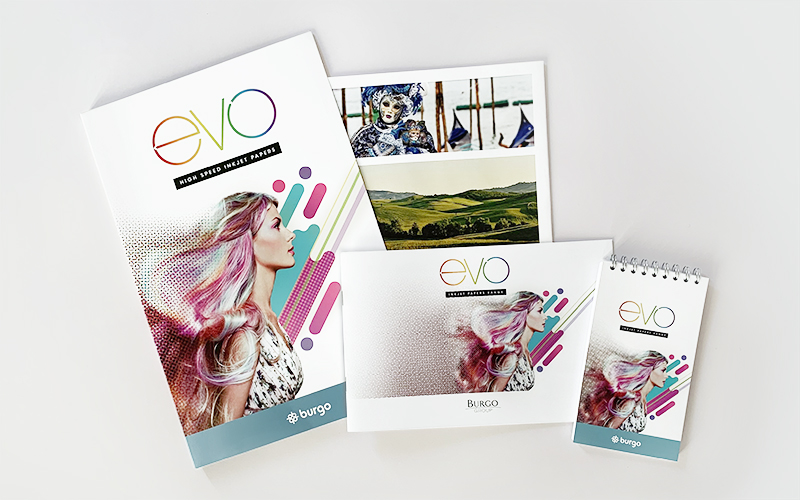 Visitors to the Hunkeler Innovationdays 2023 will be able to experience the quality of EVO and EVO Next papers through the samples printed with the most established technologies on the market, also available at the fair.