High-speed inkjet revolution
EVO Coated: the new fully coated paper developed in partnership with HP
EVO Coated, presented at the Hunkeler Innovationdays 2023, enhances Burgo's digital offer by introducing a new generation of papers for high-speed and high-level inkjet printing.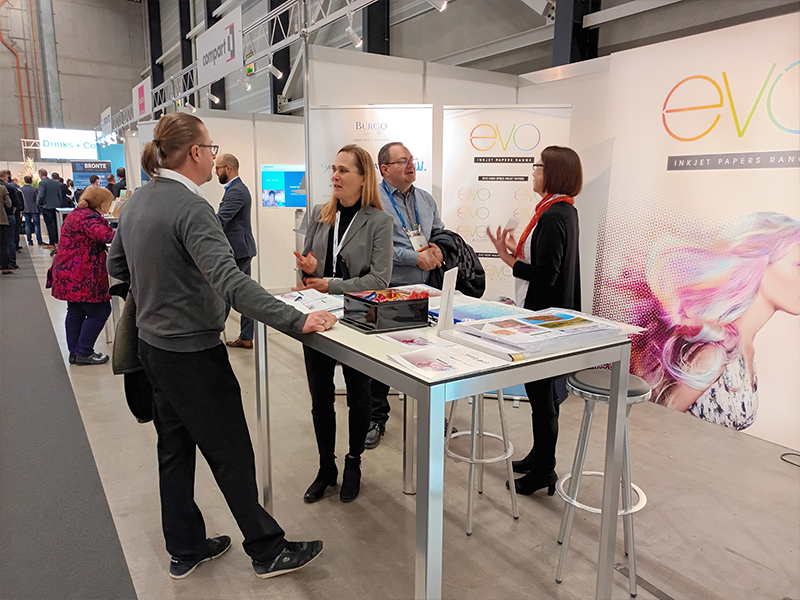 The debut of EVO Coated took place at the Hunkeler Innovationdays, the flagship event in the printing industry held from 27 February to 2 March 2023 in Lucerne, Switzerland: here, visitors had the opportunity to experience first hand the technical features of Burgo's new coated papers for inkjet printing.
Burgo Group has focused decisively on the development of the EVO range, its collection of digital inkjet printing papers. With the launch of EVO Coated, the fully coated paper developed in partnership with HP Inc., Burgo is targeting the most demanding segment of the inkjet market: it is indeed a product designed to guarantee excellent image reproduction, combined with optimal productivity and consistent quality.
"Digital printing technologies are increasingly widespread, and our goal is to be present in this market as a valuable partner. To design a new product, it's required both paper and print technology knowledge, so the partnership with HP allows all our products to be in the front line and ready to always guarantee customer satisfaction."
Stated Tomaso Esposito, Head of Marketing and Sales Europe for Burgo Group.
EVO Coated is ColorPRO certified, it doesn't need any primer during printing, and is compatible with all existing HP inkjet presses, even the newest generation ones.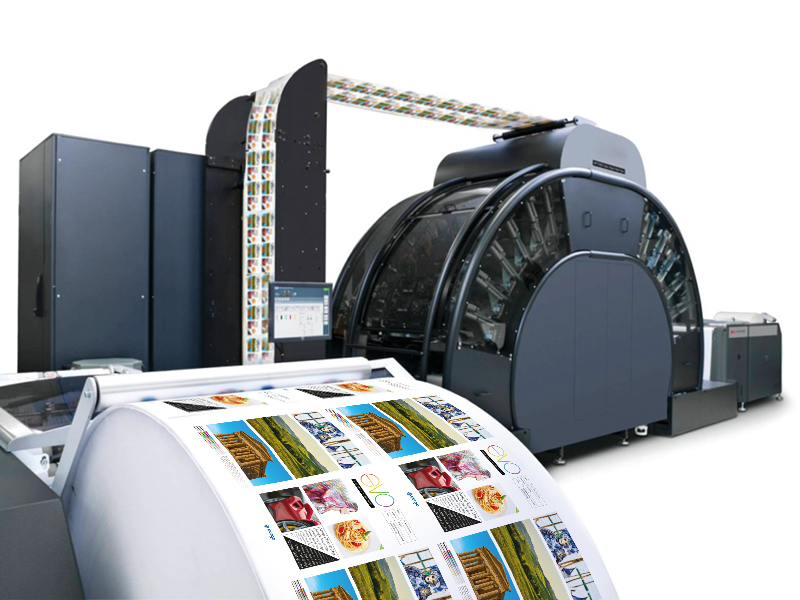 Bret Funke, Global Head of HP Media Supplies & Solutions, remarked:
"The market is growing rapidly year-over-year and it's exciting to see our partner, the Burgo Group, launch a new line of coated glossy papers with HP ColorPRO technology to address the increasing demand from our customers interested in printing high-value applications for their clients and brands."
Burgo's EVO range features two additional products certified with HP ColorPRO technology: EVO Bright Silk and EVO Cosmo. These papers are now joined by the two grades of the new EVO Coated: EVO Coated Gloss and EVO Coated Satin.
A full coated revolution
The newest Burgo product, EVO Coated in its gloss and satin grades, represents a big step forward for the digital inkjet printing performance.
EVO Coated Gloss and EVO Coated Satin are the new reference coated papers that really set image reproduction to a higher performance in inkjet printing.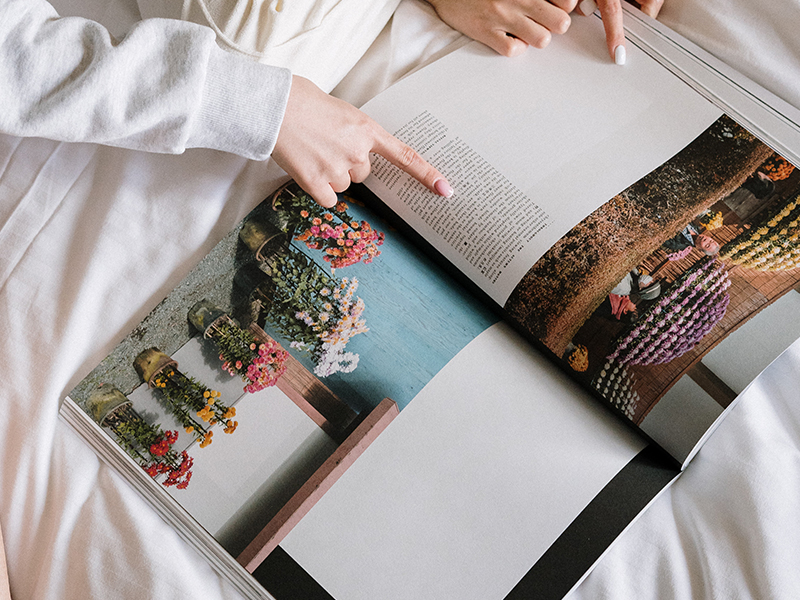 The characteristics of EVO Coated make it an excellent choice for the most demanding markets and the most challenging projects, for example in the publishing and commercial sectors.
The main features of EVO Coated, the fully coated paper for high-speed inkjet printing, are:
Developed for HP PageWide Web Press high speed inkjet printing technology
HP ColorPRO certified
No need for primer, bonding agent or print optimizer
Optimal, predictable and repeatable printing results over time
Available in gloss and satin finish: high printing gloss and wider colour gamut
Small and very small print runs and print on demand
Reduction in ink and energy consumption
Available as FSC Mix Credit
Evo Coated
FSC Mix Credit certified high-speed inkjet coated papers
Find out more
The EVO range: evolution in digital printing
Burgo Group is deeply focusing on the development of EVO, the range of papers for inkjet printing capable of ensuring efficiency and high quality, and EVO Next, the multipurpose papers that have been successfully tested on many latest generation inkjet web printers equipped with primers, bonding agents, optimizers or special inks; the collection is particularly valued by the publishing sector for its performance and breadth of weights.

The range was conceived right from the beginning with a marked disposition to evolution and to the development of new products, to satisfy all needs and to always guarantee maximum compatibility with printing technologies.
Inkjet papers
Range of digital papers, a set of high-performance, next-generation solutions carefully tested to meet the most diverse needs.
Find out more