Ecological transition
Burgo Group attends to Ecomondo 2023 and organizes a workshop about sustainable paper production
From 7 to 10 November, in Rimini Fiera, Burgo Group will attend Ecomondo 2023, the reference international event about the ecological transition.
Ecomondo is the reference international event in Europe and the Mediterranean basin on the ecological transition.
An important meeting point for industries, stakeholders, policymakers, opinion leaders and local authorities to meet and discuss, bringing together and systemising the key elements that define the development strategies of the European Union's environmental policy.
The 2023 edition of Ecomondo, from 7 to 10 November, will be held at Fiera di Rimini, with seven different thematic areas for the industrial communities: waste as a resource, water cycle & blue economy, bio-energy & agriculture, circular and regenerative bio-economy, site & soil restoration, environmental monitoring & control, Sal.ve (the ecological service vehicle expo).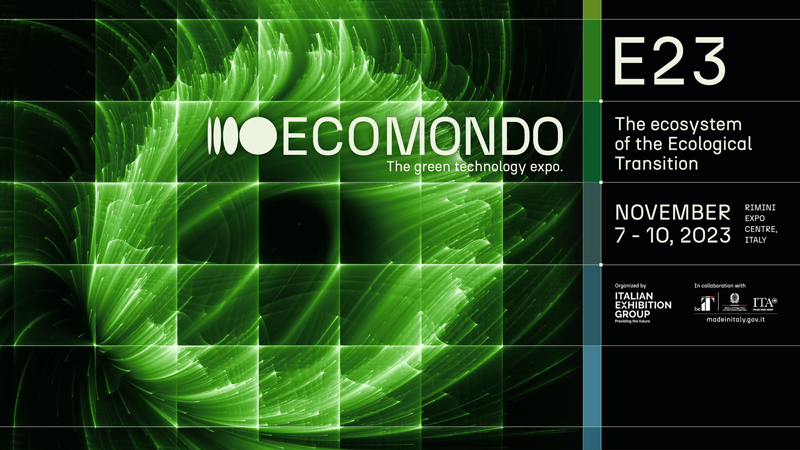 Burgo Group's participation in Ecomondo 2023
Burgo Group, aware of the impact of the paper industry on the environment and of the importance of acting with concrete actions related to sustainability, will take part for the first time in Ecomondo – hall B2, stand 209 –, showcasing some of the companies that make up the Group: Mosaico, Burgo Recycling, Burgo Energia, BCB.
The participation at Ecomondo is consistent with GO 2030, Burgo Group's ESG strategy.
Social responsibility and sustainable growth in Burgo Group
Environmental sustainability and social responsibility have always been paramount in the Burgo Group's business approach. The Group commits maximum attention to these issues due to the intrinsic cultural and practical value of its product: paper.
Find out more
Workshop: the sustainable approach in paper production
Among the events hosted by Ecomondo 2023, Burgo Group has organised a workshop: from 2 to 3 pm on Wednesday 8 of November, in the Workshop Area in hall B2, the sustainable approach in paper production of Burgo Group will be the focus topic.
Stefano Carraro – Burgo's R&D Manager – will introduce the Group's operating environment and approach to defining, designing and manufacturing products in line with the sustainability policy.