Product Sustainability
The paper mills of Villorba and Lugo di Vicenza are in the process of obtaining EU Ecolabel certification
Further expansion of the range of Burgo papers bearing the EU Ecolabel, a certificate of excellence that confirms and guarantees compliance with ecological criteria and reduced environmental impact over the product's entire life cycle.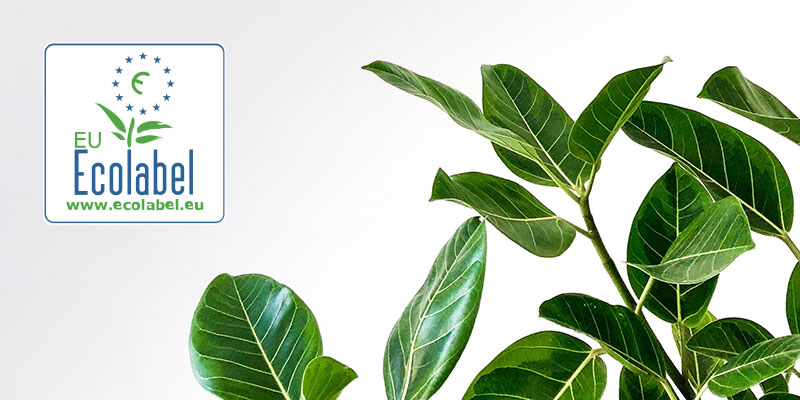 As a result the number of papers produced by the Burgo Group with EU Ecolabel certification (EC Regulation no. 66/2010), the European Union eco-label) is expanding.
The following is a summary of the news regarding each of the companies involved.
Following certification of the Duino paper mill, the Burgo Group S.p.A. certificate now also includes the Villorba paper mill which produces the UNO (ONE) range of MWC papers (these were previously made in the Verzuolo plant) and the natural wood-free papers produced in the Tolmezzo plant, in addition to the customised names of the Office Papers distributed by Burgo Distribuzione.
The Burgo Ardennes certificate has been renewed with the inclusion of the main distributors' trading names.
The Mosaico certificate also includes the PRISMA and TEMPTATION range of papers produced in the Lugo di Vicenza paper mill.
Certifications of the Burgo Group
Search and download the Group's international certifications.
Find out more
Ecolabel is a voluntary membership scheme that demonstrates the Burgo Group's constant commitment to improving environmental performance and maintaining it over time, all in compliance with the ecological parameters defined at a European level.
The "flower" used to identify Ecolabel certification provides the consumer with an EU-issued guarantee of the ecological characteristics and use of the products. This goes beyond the producer's brand name, making it possible to clearly identify products that combine quality and respect for the environment, minimising any negative environmental impact throughout the product's life cycle. EU Ecolabel certified papers are less energy-intensive during production, easily recyclable and consume fewer natural resources.