A century of Italian culture
A precious collector's book celebrates the double anniversary of La Lettura
Burgo has been the technical partner of Fondazione Corriere della Sera in the realization of the commemorative volume 1901-2021 A history of Italian culture, published on the occasion of the double anniversary of La Lettura, the newspaper's literary and cultural supplement.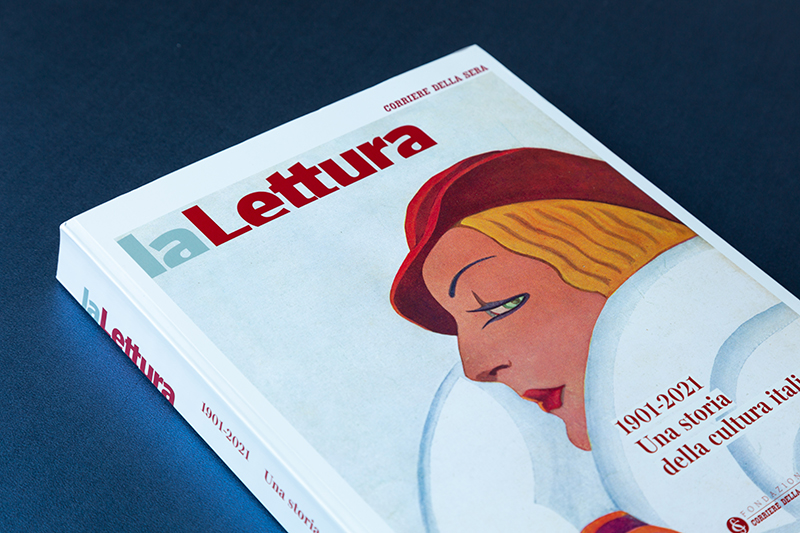 120 years ago, La Lettura was born: a monthly issue about arts and literature created by Luigi Albertini, then director of the newspaper Il Corriere della Sera.
The publication, interrupted in 1946, was then reborn in November 2011 as a cultural supplement to the Sunday edition of the newspaper.
The original magazine, under the direction of the playwright Giuseppe Giacosa, stood out as an experimental, pioneering illustrated monthly publication, which combined great quality and care of graphic and editorial contents with a wide accessibility by the general public. An innovative and courageous project, from which the current La Lettura still draws its inspiration today.
To celebrate the double birthday and the history of this fascinating publication, Fondazione Corriere della Sera has published the book 1901-2021 A history of Italian culture, involving Burgo Group as a technical partner.
Richly illustrated and characterized by the great care of content that distinguishes the publication to which it is dedicated, the volume traces the common thread that connects the two editorial projects of La Lettura, through over a century of Italian history and culture. The story of our constantly evolving society emerges from the volume: a dynamic and engaging tale, published not only to celebrate a double anniversary, but above all to continue to inform and entertain the reader with the infinite nuances of the Italian artistic and cultural scene.
The extreme care of the graphic and editorial project is enhanced by the quality and high opacity of the Burgo papers used for printing.
The pages of the book are printed on Selena paper in 140 g/m2, while the cover uses R4 Next Satin paper, in 350 g/m2: both papers are ideal for luxurious editions, enhancing the beauty of the images and the legibility of the text and ensuring lasting value for such prestigious publication.
With the publication of this valuable volume, the partnership begun in 2018 between Burgo Group and Fondazione Corriere della Sera continues, thus confirming a communion of intentions and the strong link between paper, culture and information.